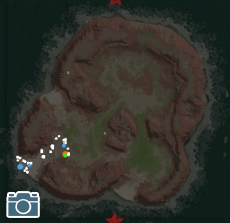 Yermo Encarnado (Red Wasteland) is an island in Tropico 4.
Living up to its name, this desert island has no minable resources and only a scarce few pockets for plants to grow in. Because of this, the island starts off with no farms but two cattle ranches and a fisherman's wharf to get food. The island is also unique for having two colonial forts.
Mineral deposits
Edit
This island doesn't have any mineral deposits available.
Ad blocker interference detected!
Wikia is a free-to-use site that makes money from advertising. We have a modified experience for viewers using ad blockers

Wikia is not accessible if you've made further modifications. Remove the custom ad blocker rule(s) and the page will load as expected.