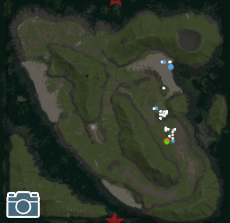 Puerto Angélico (Angelic Port) is an island in Tropico 4.
Along with the usual tenement, the island has two shanties for housing. It's also unique for having three garages; one for the city, one near the farms, and one near the docks. The island also has ancient ruins. This is also one of the easiest islands to play on, as it has many ore deposits and large flat lands for the growing of cash crops.
Mineral deposits
Edit
This a breakdown on the different resources that are available on this island. The resources that are listed are not renewable with exception of salt that never depletes.
| Resource | Quantity |
| --- | --- |
| Bauxite | 4 |
| Gold | 3 |
| Iron | 6 |
| Oil | 5 |
| Salt | 4 |
Ad blocker interference detected!
Wikia is a free-to-use site that makes money from advertising. We have a modified experience for viewers using ad blockers

Wikia is not accessible if you've made further modifications. Remove the custom ad blocker rule(s) and the page will load as expected.