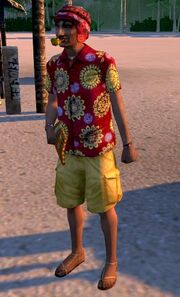 Natives are uneducated men and women who dress, act, and even speak as exotically as possible to provide tourists with the "authentic" island experience in ethnic enclaves, cocktail bars, and voodoo manors. The higher a native's skill is, the better the service quality where they work is.
Ad blocker interference detected!
Wikia is a free-to-use site that makes money from advertising. We have a modified experience for viewers using ad blockers

Wikia is not accessible if you've made further modifications. Remove the custom ad blocker rule(s) and the page will load as expected.