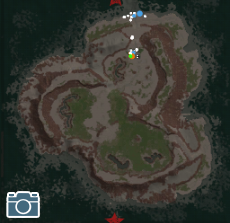 Fin del Mundo (End of the World) is an island in Tropico 4: Modern Times.
In line with its name, the island resembles a barren, post-apocalyptic wasteland, covered in sand and rocky crags. What little land there is to farm on is huddled around a few pockets of water. However, the island is full of oil deposits, both on land and under the water.
Mineral deposits
Edit
This a breakdown of the different resources that are available on this island. The resources that are listed are not renewable with the exception of salt, which never depletes.
| Resource | Quantity |
| --- | --- |
| Bauxite | 1 |
| Gold | 1 |
| Iron | 2 |
| Oil | 18 |
| Salt | 4 |
Ad blocker interference detected!
Wikia is a free-to-use site that makes money from advertising. We have a modified experience for viewers using ad blockers

Wikia is not accessible if you've made further modifications. Remove the custom ad blocker rule(s) and the page will load as expected.