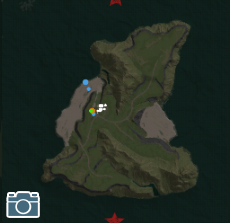 Costa del Limbo (Coast of Limbo) is an island in Tropico 4: Modern Times.
Despite being called a coast, most of the island is elevated above the shoreline by rocky cliffs, which protects almost all of the island from tsunamis. While the land near the settlement is good for planting corn and fruits, all the best land for growing cash crops and extracting resources is located well away from civilization to start with.
Mineral deposits
Edit
This a breakdown on the different resources that are available on this island. The resources that are listed are not renewable with the exception of salt, which never depletes.
| Resource | Quantity |
| --- | --- |
| Bauxite | 3 |
| Gold | 1 |
| Iron | 4 |
| Oil | 3 |
| Salt | 3 |
Ad blocker interference detected!
Wikia is a free-to-use site that makes money from advertising. We have a modified experience for viewers using ad blockers

Wikia is not accessible if you've made further modifications. Remove the custom ad blocker rule(s) and the page will load as expected.