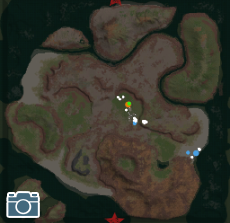 Almas Perdidas (Lost Souls) is an island in Tropico 4.
The island is very dry and full of rocky crags and cliffs, making building difficult. Importing food is almost certainly required. Thankfully, the island starts off with a marketplace to begin doing so right away. Like Isla Desconcida, this island also features three houses and seven shanties instead of a tenement for housing.
Ad blocker interference detected!
Wikia is a free-to-use site that makes money from advertising. We have a modified experience for viewers using ad blockers

Wikia is not accessible if you've made further modifications. Remove the custom ad blocker rule(s) and the page will load as expected.